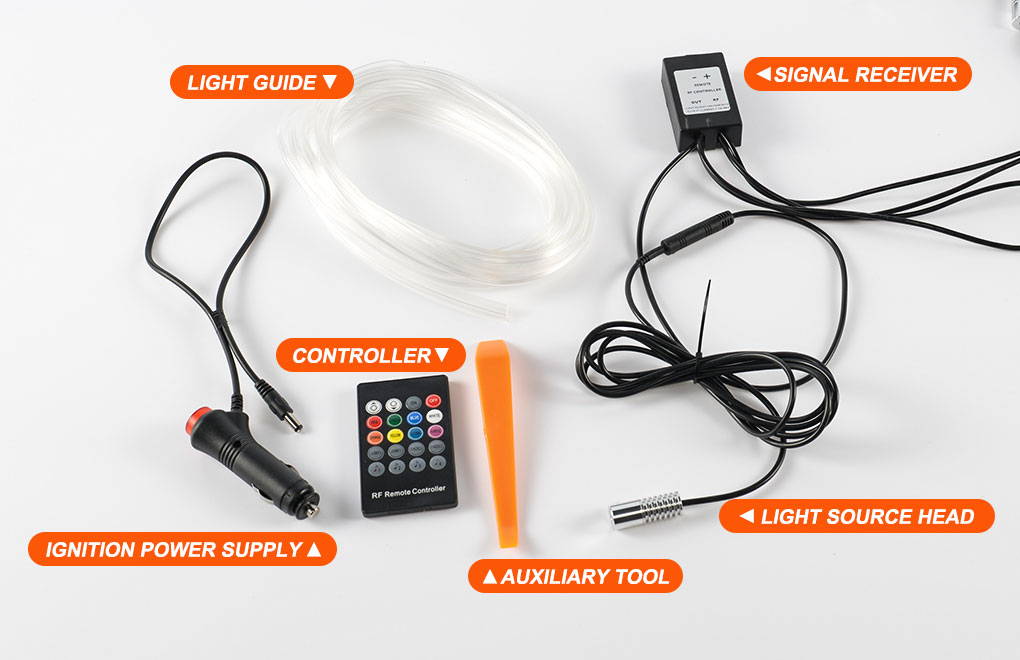 Aoonu, is the best choice for upgrading your car.
Now the main business of Aoonu focus on car lighting accessories and bring the most cool effects for your car lighting. Our products are selected carefully from hundreds of suppliers and select the best quality, most dazzling products to offer.
8 kinds of light colors: Different colors suitable for different atmosphere, can be switched freely according to your mood. It creates a charming atmosphere.
Multiple modes: With infrared wireless control to change the color as you wish. 4 Music Sensor Modes, Sound Sensitive Function, enjoy color changing according to music rhythm. Give you a very comfortable enjoyment. The itinerary is no longer boring.
High quality: Flexible, Water Resistant, anti-collision and anti-corrosion, High quality. You can cut it yourself and decorate as you want. Give your car a beautiful, exotic and romantic interior.
easy to install: Directly inserted in Cigarette lighter interface to connect power, without modification. Fits all Cars, SUV, vans, trucks with DC 12V power. Installed directly inside the seam, no need to paste, not afraid of damage to the contents of the car.
Fiber optic multicolor LED accent light kit has 4pcs/set, 5pcs/set, 6pcs/set. You can choose according to your installation needs. For example, four car doors need 4pcs/set. If you still want to decorate the center console, 5pcs/set are required.
Specification:
Voltage DC: 12V
Light guide strip length:
4 X Light source head: 8m
5 X Light source head: 10m
6 X Light source head: 12m
Wire length: 2m*2+4m*2
Package:
1 XPower plug
1 X Controller
1 X Auxiliary tool
1 X Signal receiver
1 X Light guide
4 X Light source head / 5 X Light source head / 6 X Light source head